Hi.
Some pics of the miniatures I painted lately:
The mortans were a total Desaster.
Miniatures painted, glossy finish and then: applied silk finish.
Then disaster striked: The room where I used the silk finish spray was too cold (left the window open overnight. Minus degrees. All minis covered in a greyish color).
Same Thing happend to the banebroods. But here I was able to recover a Little bit.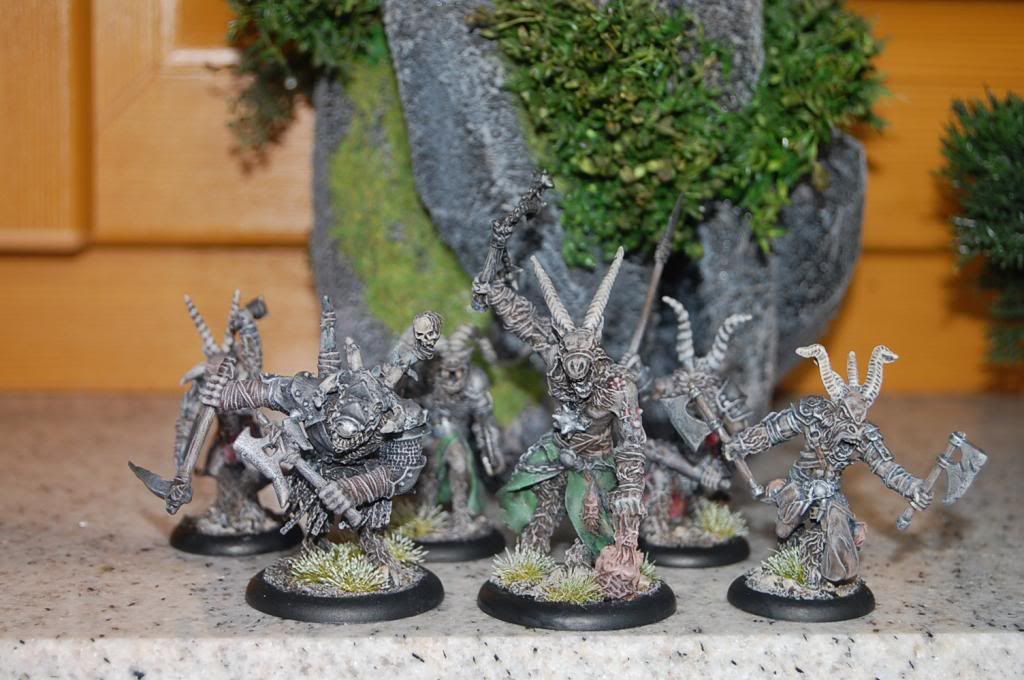 The Traglotytes I finished yesterday. No finish done yet.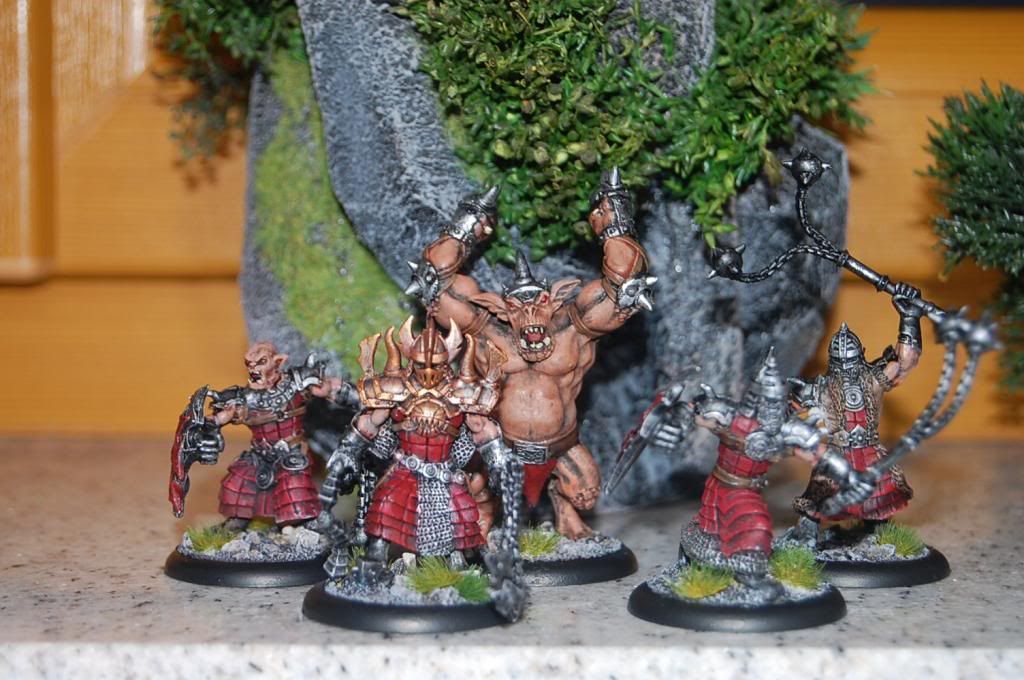 As you can see I am not realy an Artist. But the miniatures are good enough for playing games. :-)
Some Detail photos: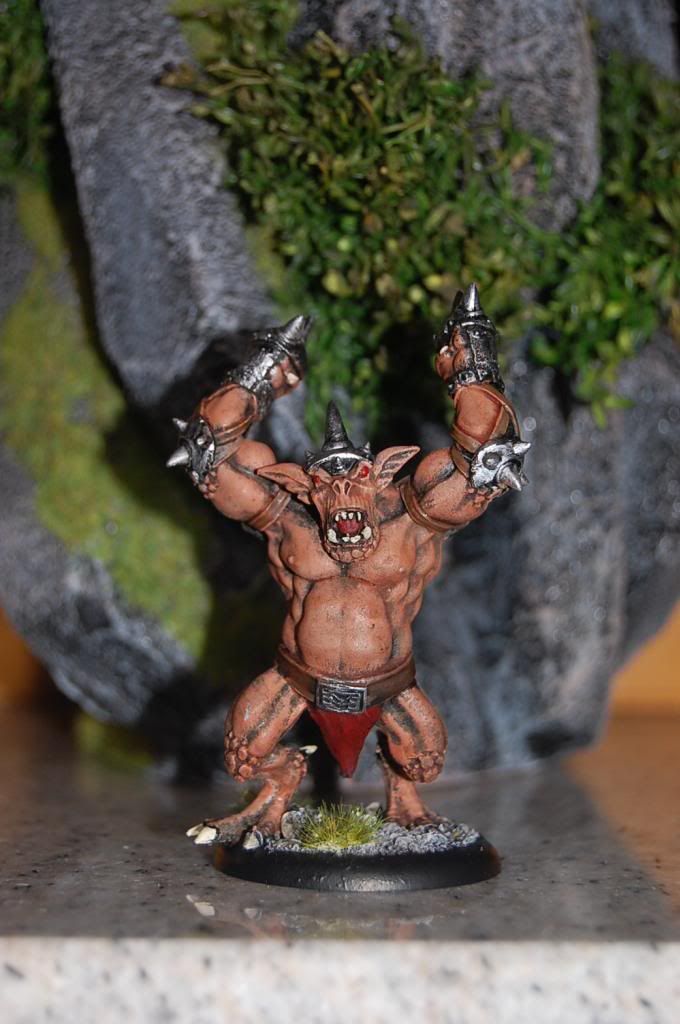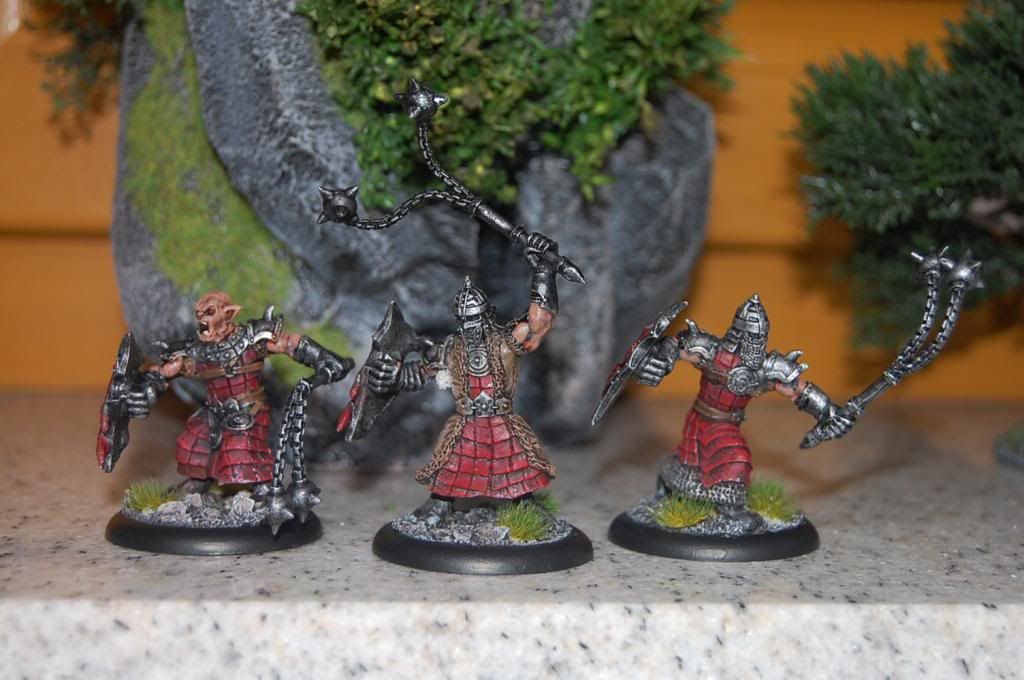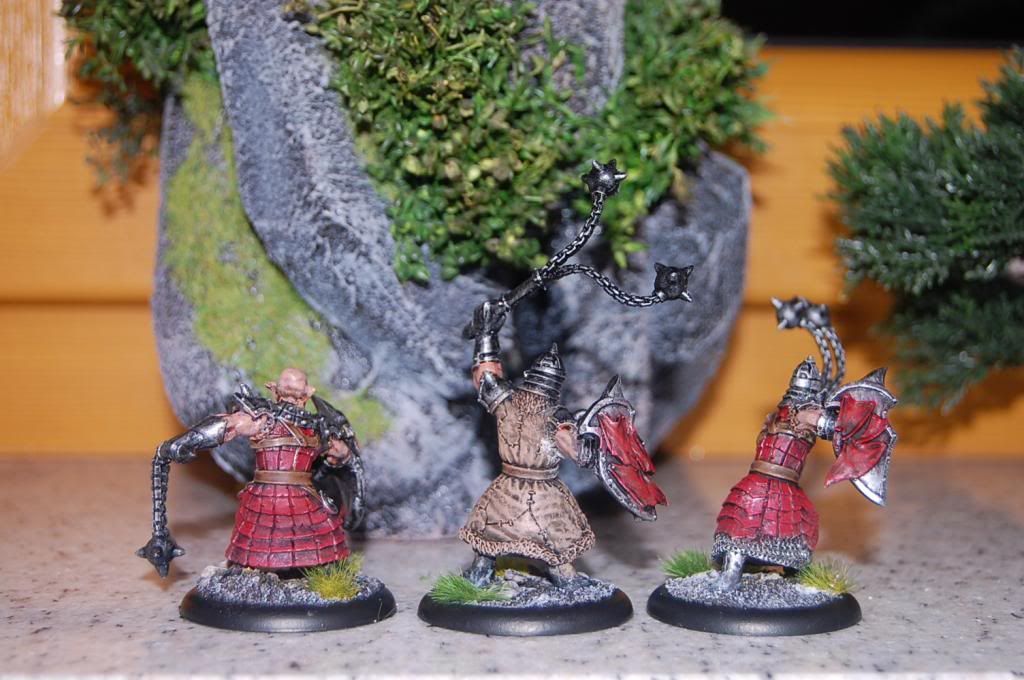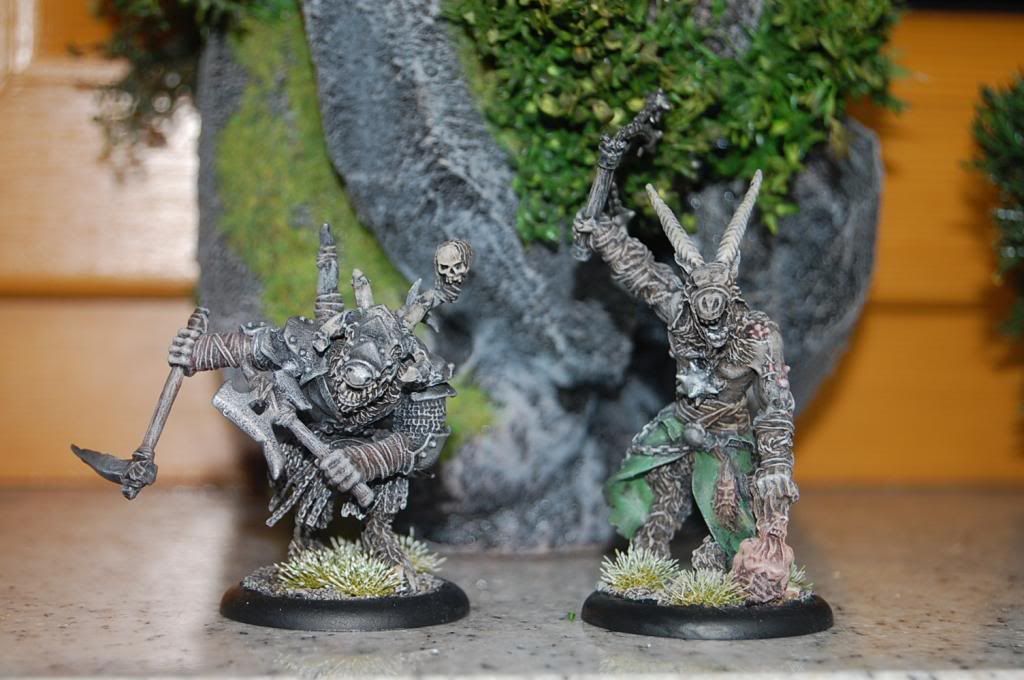 As you can see I always use a certain Color as "base".
So the armies are easy to identify on a battlefield: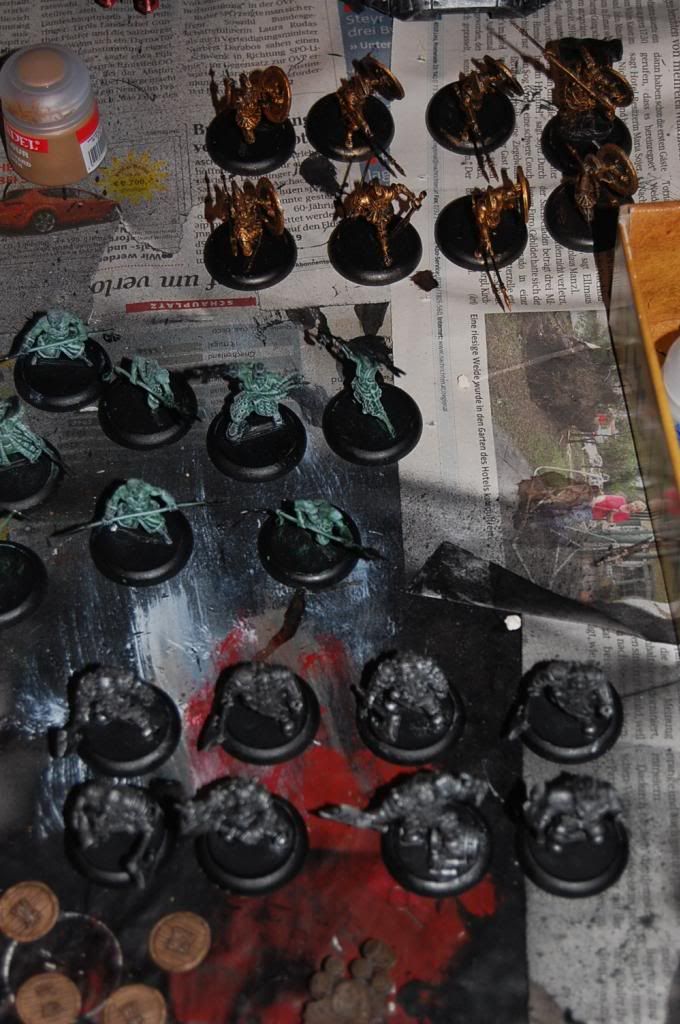 I will post more pics when I have finished the other faction starters.