06-09-2017, 09:26 PM

(This post was last modified: 06-09-2017, 09:26 PM by

KedzioR_vo

.)
Hey guys. Don't know how's with GodSlayer in your areas, but in our Tricity in the NoRth of Poland we still play from time to time
Now there's 4 active gamers and we met today to play some friendly battles.
HanSolo
and his not-so-dead Mortans clashed against
EdeluR's
Skannfyrds, and
Ghost's
Halodynes fought against my beastly BaneBrood.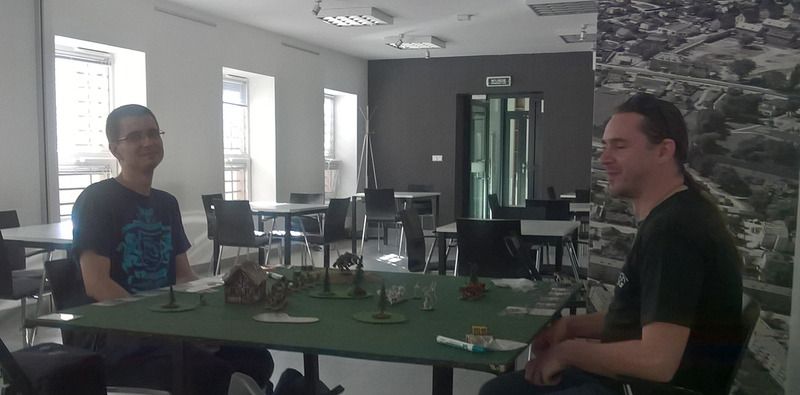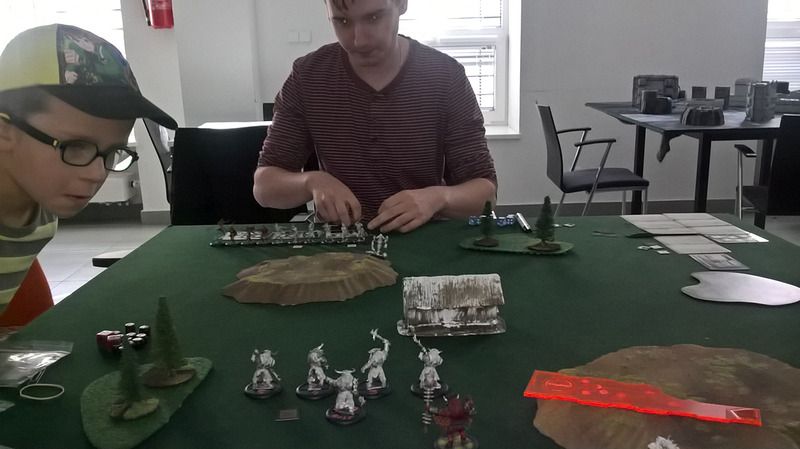 Here are some photos from the game in which I wasn't involved, it had to end because the place was getting closed. Maybe
HanSolo
will write something more about the battle: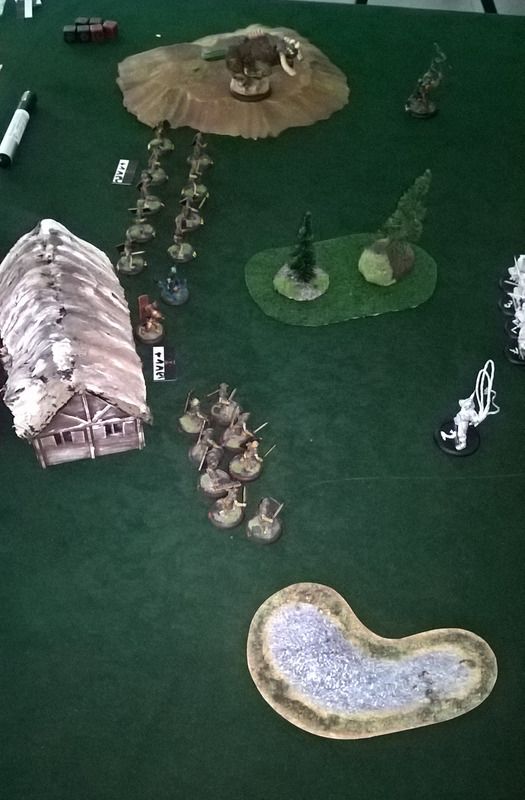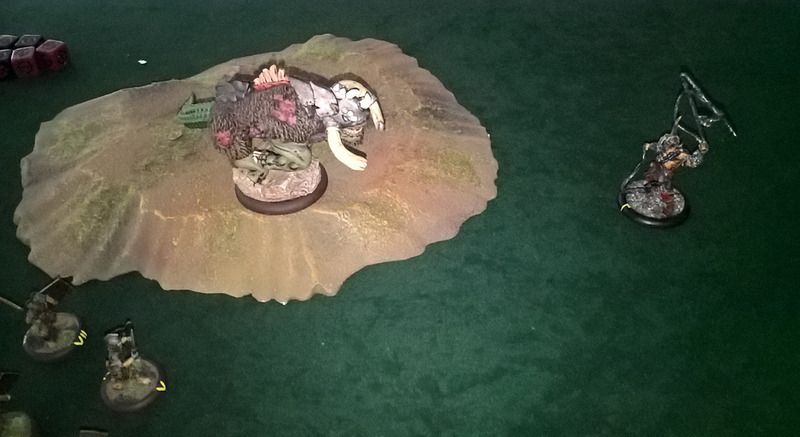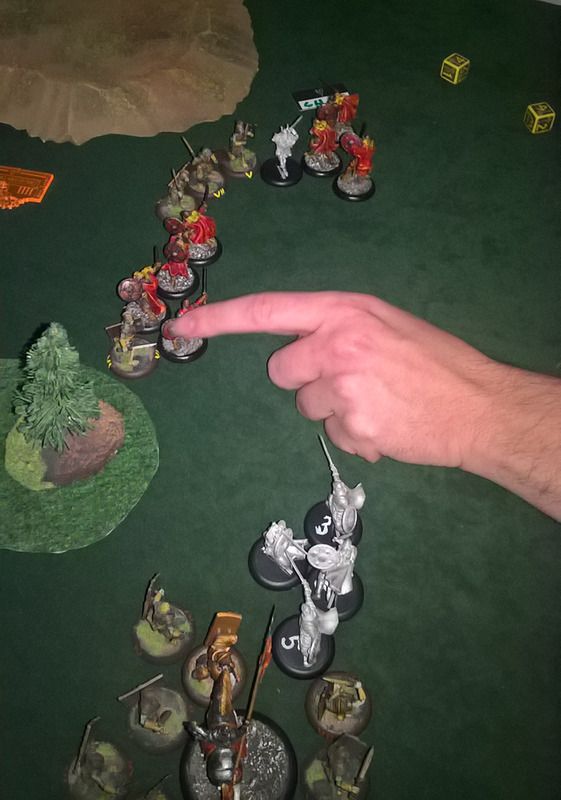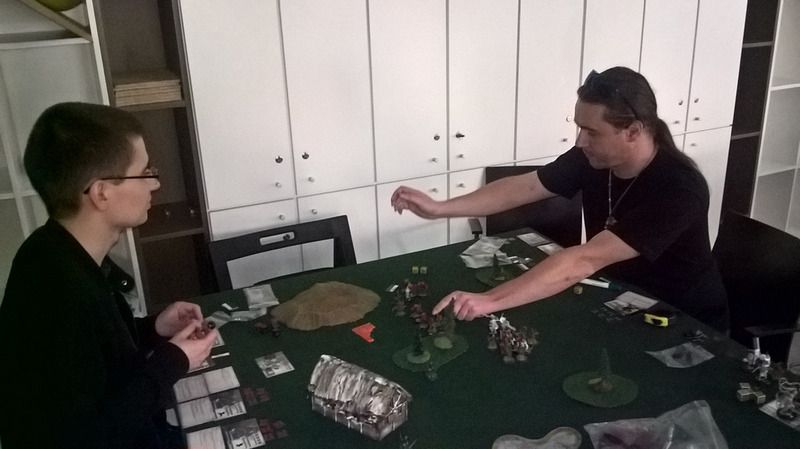 Sorry for the poor pictures, I borrowed my regular camera and had to take photos with phone.
About my game against Halodynes - it was a chance to test the new
Chimera
, and she was my Warlord!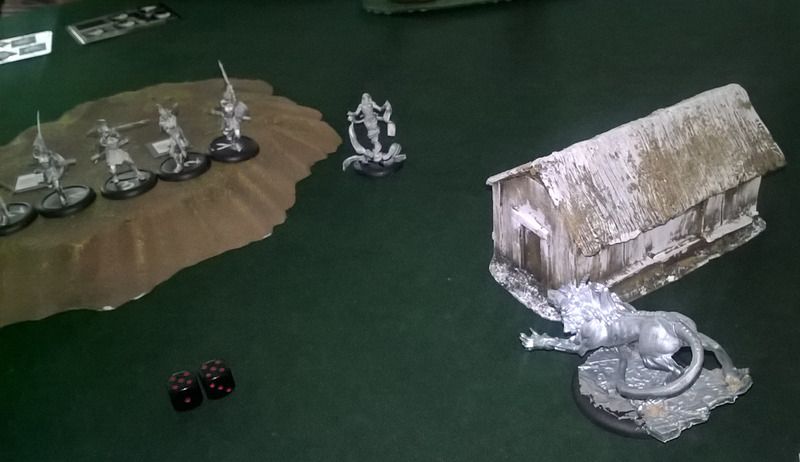 ---
I had a simple army with her, 5 Guthackers, 9 Tribesmen and Fellow Shaman with Gigantic Jaws.
The enemy had 3 units of Sons of War, ORacle and Priestess.
I won't write all about the battle - it was bloody, Guthackers showed their class, killing most of the Sons of War.
The Chimera used 4 of her rich 5 options of attack
First she burned a little the ORacle (which can be seen in the photo - a crit with 5 and 5 for hit!
). Then she used her great 2-inches Snake tail attack (which with the range of a charge give her 12inches attack option!), some Two Heads attack and even teared up the Priestess with claws.
Interesting beast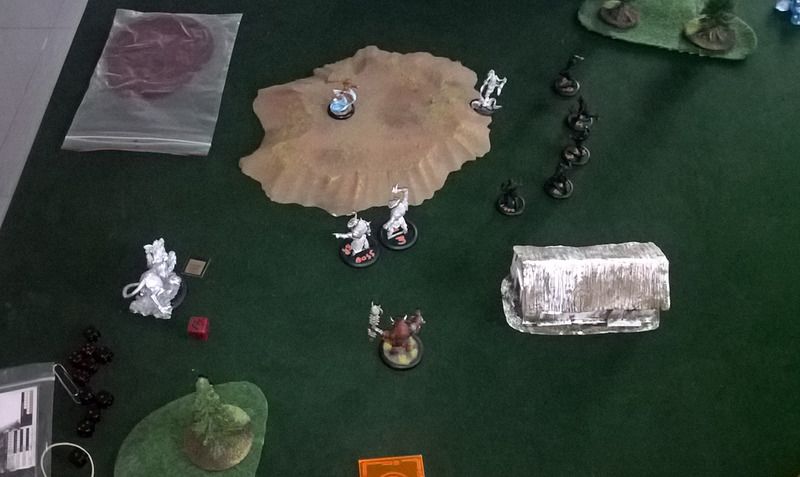 She lost many life points, was seriously wounded, but survived the whole game. She was charged by one Son of War and lost 12 LP in two attacks, but after that got angry and fought better
And in the end - what's better to finish off the enemy than a little canibalistic party?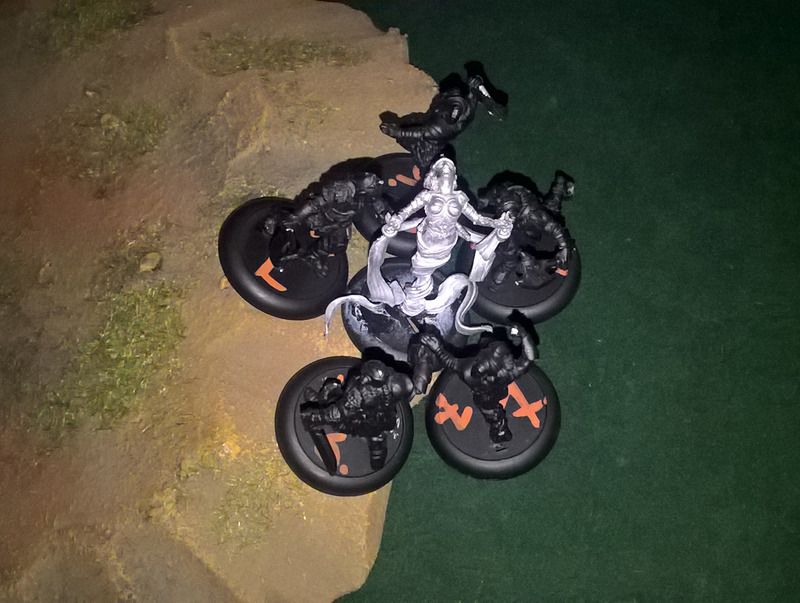 Now we're thinking about playing some mini-tournament. With 4 players, gaming 3 times against different enemies
And how's GodSlayer in your areas?...
PozdRawiam / Greetings