So finally getting around to posting pictures from LI quest and posting the pictures from friday at temple con.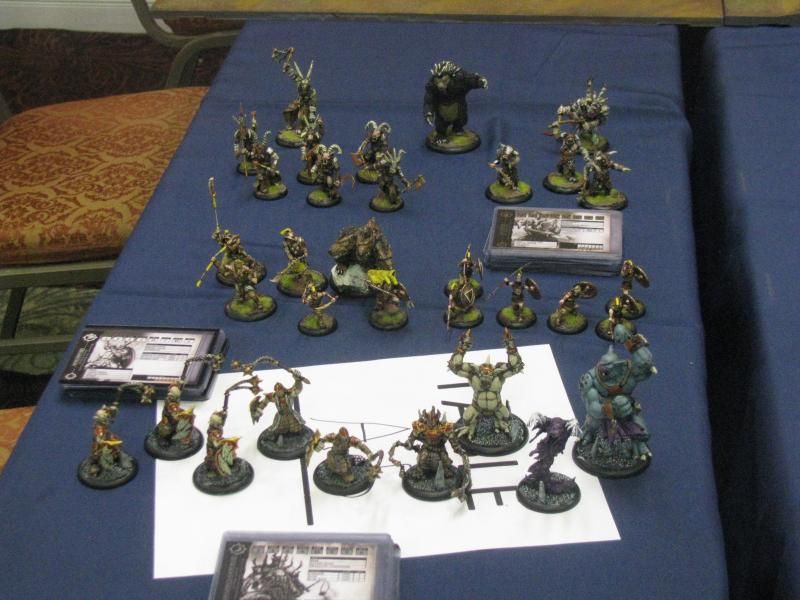 This is the display of armies at LI Quest.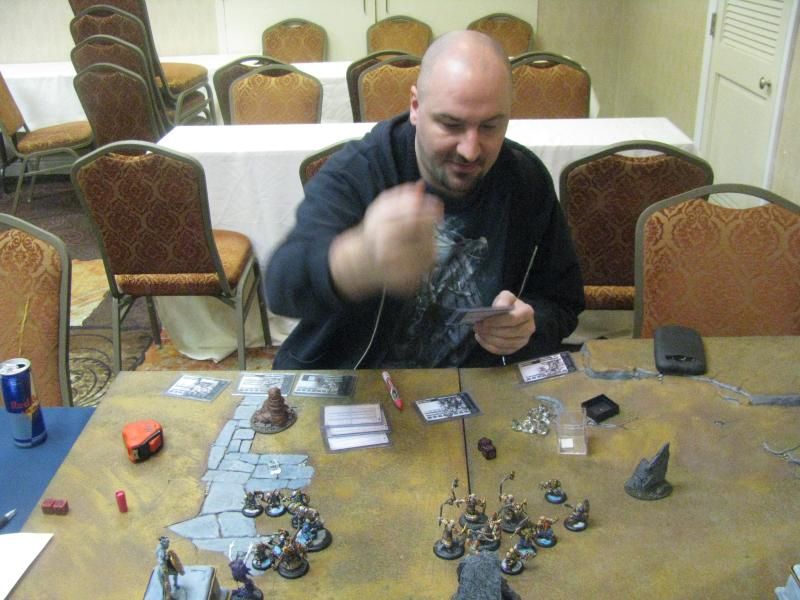 First opponent was one of the staff on a break.
This guy is most likely the reason game master games is going to be stocking some godslayer. Because I was told someone from LI Quest asked.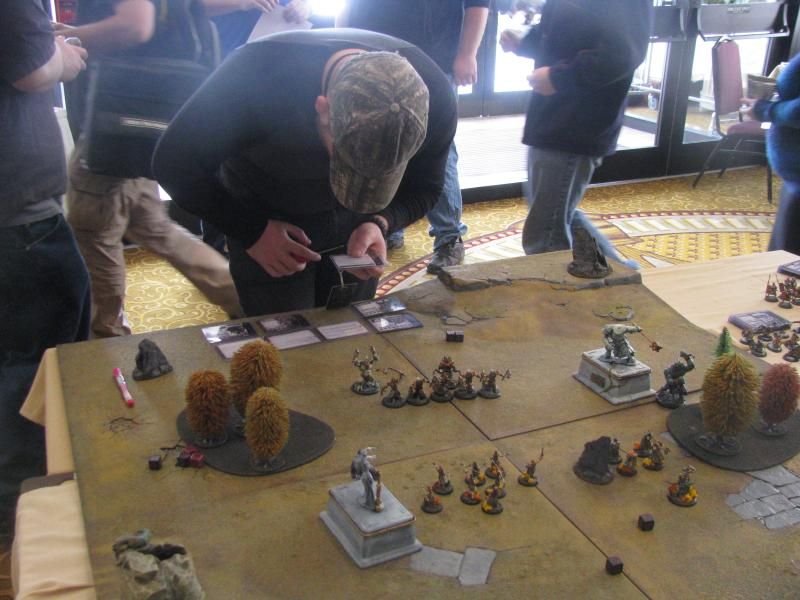 This was the first demo at Temple Con. It was the first time I used the wyld folk in a demo and I have made mistakes with them but I have learned how to use them for demos.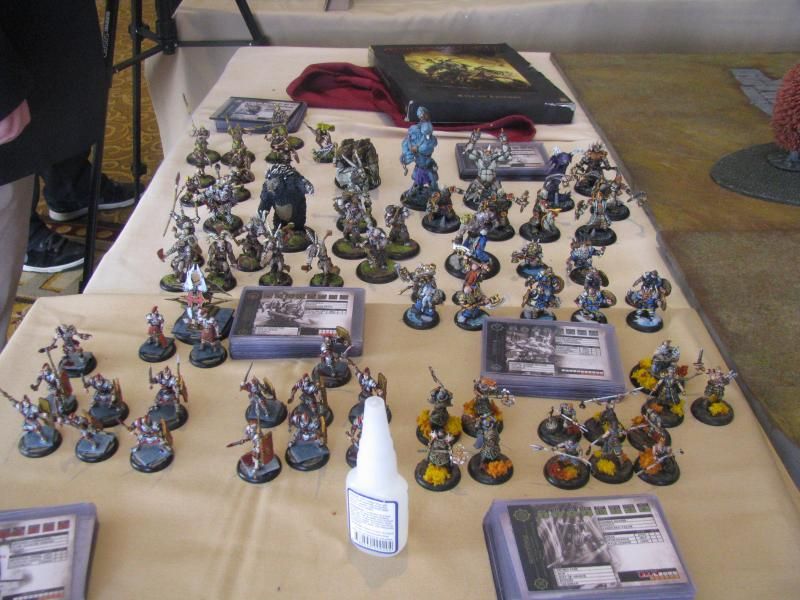 This is my set up of the 6 factions at temple con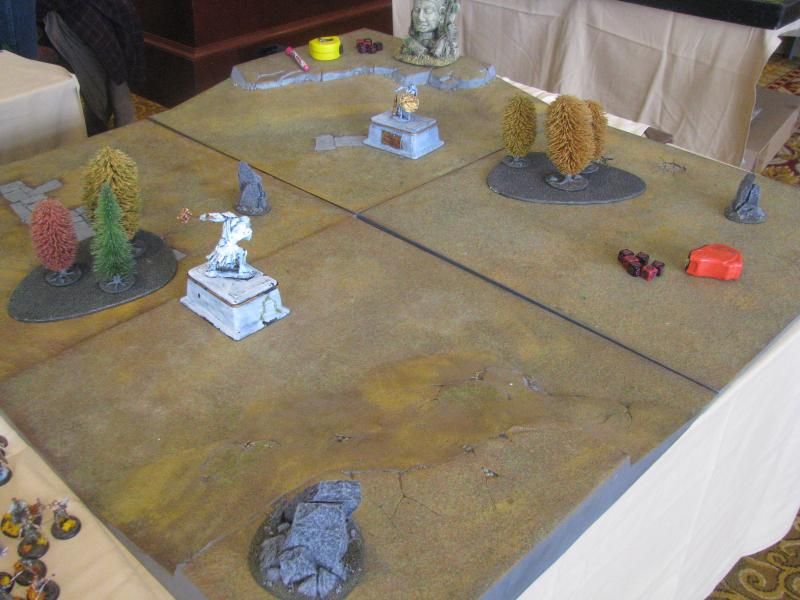 Table Set up
Second game Banebrood vs Nordgard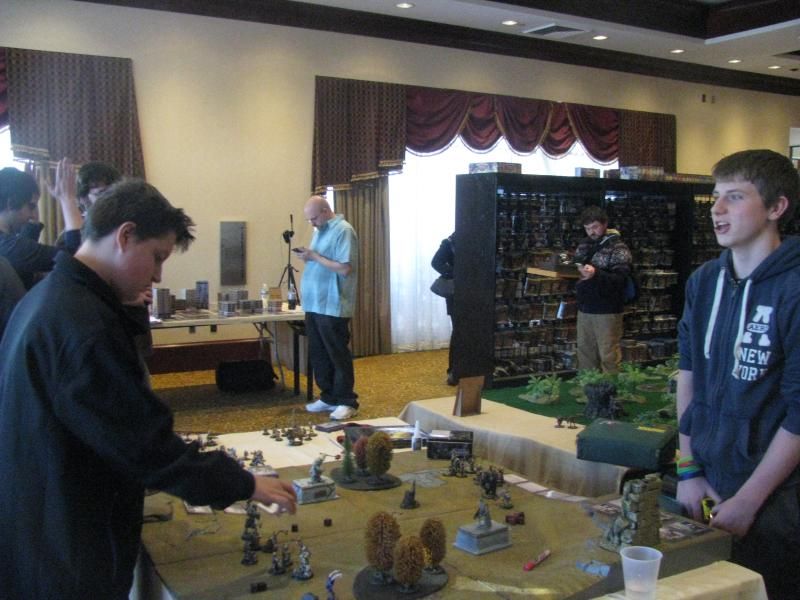 These two lads gave them a demo and they wanted to play each other so i obliged and helped them smack each other around. They had alot of fun and later on when my demos were over for the day they came back and wanted to play me in a real game and when they lost they were still having fun. Now keep in mind that tall one did say "I know in demos demo people tend to throw the game. i want a real game."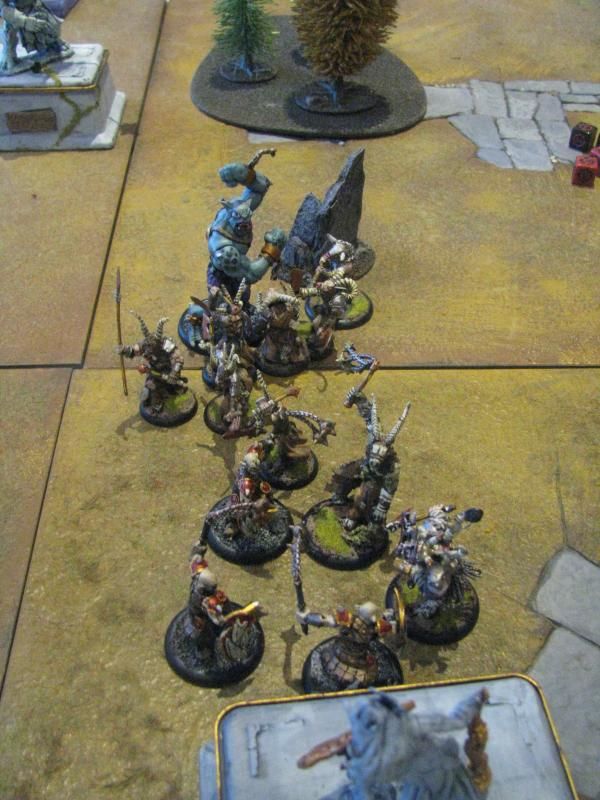 This was a picture from their game with each other they both liked the monster factions. The taller one though expressed a want to see banebrood cat brood because he really likes tigers I told him I would pass it along.
---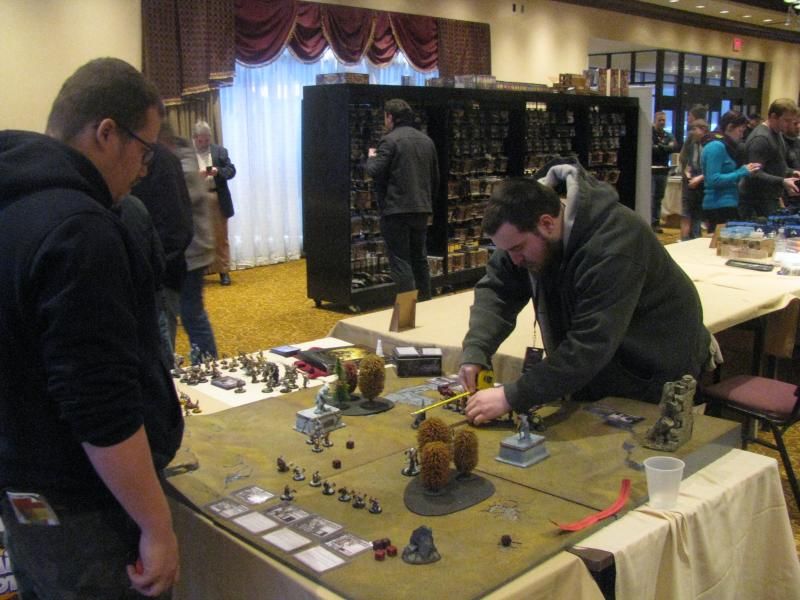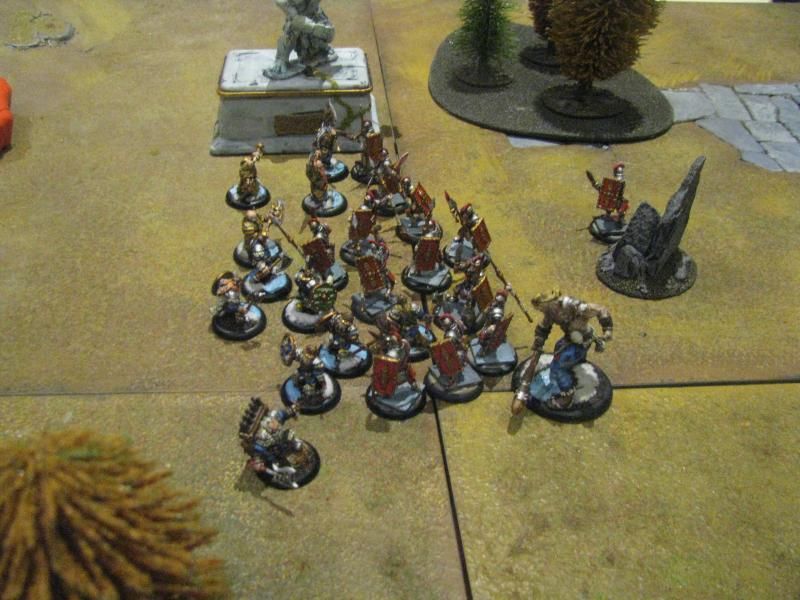 Another great demo between two friends Nordgaard vs Mortans the Mortans won. It was a great game and they were from Mass. so they will be bringing word of this great game to their state which will herald my planned demos for captain con.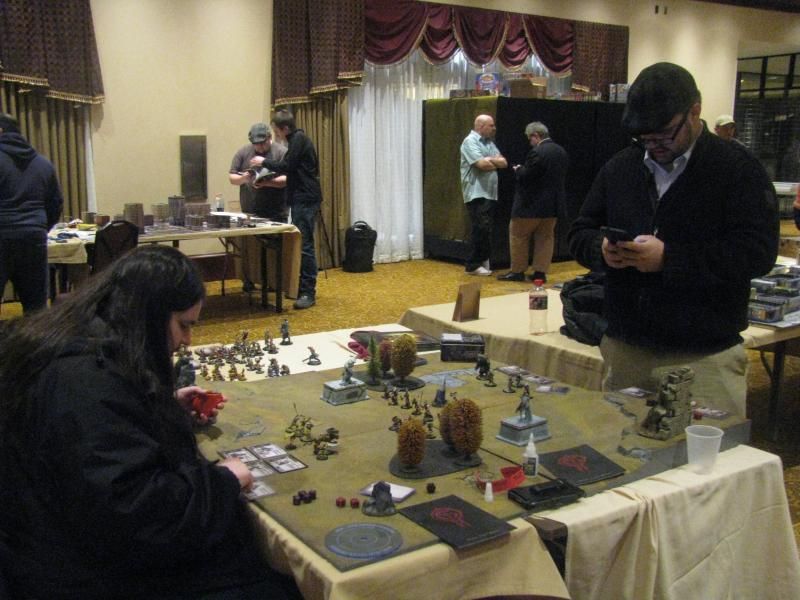 This was the longest demo I ran because both players were warmahordes players which they were looking to read their synergies. But they did have fun and enjoy this.
On top of all of this apparently I was photographed by Tabletop gaming news running demos when I have a link for that I will post it.
Also one demo I didn't get pictures of was with a fellow by the name of Tom Haswell and he is a game blogger for the blog League of Extraordinary Gamers so when that video gets posted I will be posting that here as well.
Now in that game I know I got some stuff wrong but the basic Jist was right and much like with the interview with Nestor from TGU basically gave the same rundown of the factions. However I was a little flustered because friday morninging I woke up at 4 am to get to the ferry at port jefferson so we could get to templecon on time. Then set up my table and ran 2 demos before the on camera demo.
The person demoing near me for warzone enjoyed so much of what he heard he wants me to send him a write up of the game as in an essay on how it works so he can introduce it to his gaming group.
I also spoke with one of the guys that runs Captain Con so I am setting up running demos at Captain Con in Massachusetts.
So overall temple con was a great experience.
---
"I do not know what drugs the writers of the fluff were on while they were reading Robert E Howard books but they should share"-me when telling friends about the fluff of godslayer