Hello!
Like I posted in other topic, I'm not a player (yet?), but I really like the atmosphere of GodSlayer, the fluff, especially of the BaneBRood and Reavers. Pure blood, chaos and death.
I sketch quick drawings in a small notebook, mainly at work, as a way to relax.
Nothing relaxes as good as a bloody sketch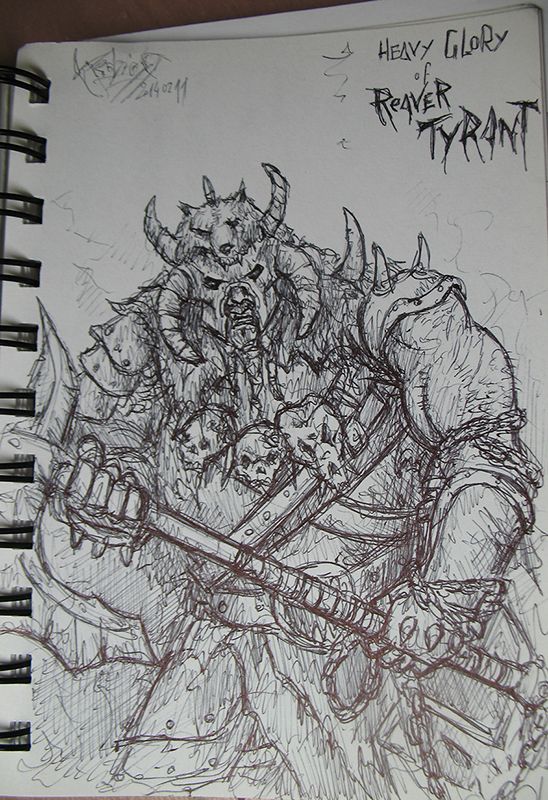 Valentine's Day sketch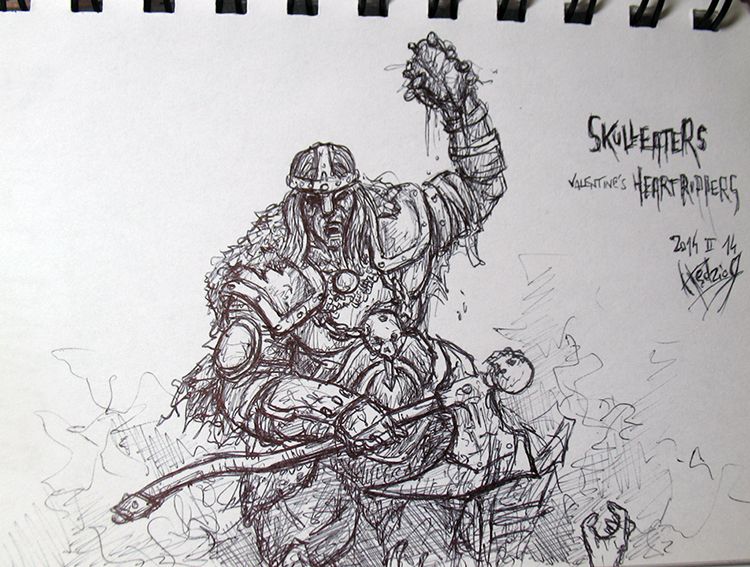 My favourite drawing (and one of the most interesting warriors in the army):
And some beasts: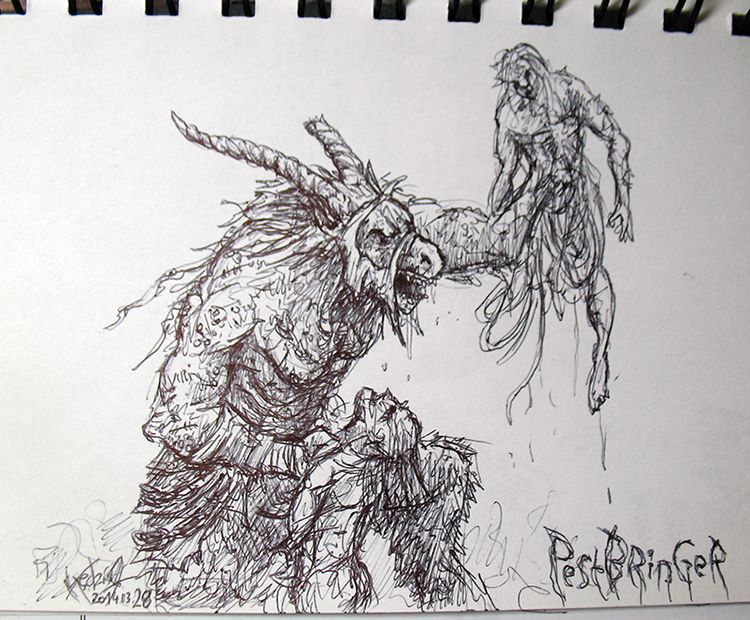 PozdRawiam / Greetings
PS. As you can see, those sketches are from 2 years ago, when I was really interested in GodSlayer. Now the interest came back, I draw some more pictures and maybe I'll post them here some day.